I've been browsing all those wonderful cake blogs that there are on the internet in the past couple of weeks and I decided to try making some cakes myself too as I hadn't made any for ages.
This first one is a chocolate cake filled with chocolate filling and Canarian banana cream. First a couple of pictures of the unfinished cake.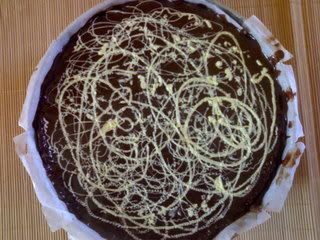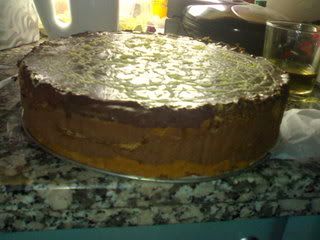 And here is the cake, ready to be eaten: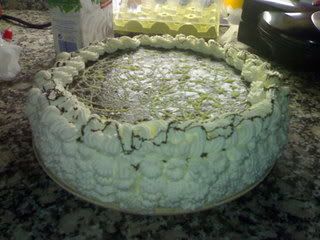 In the end I decided to add some chocolate decorations too but they melted as soon as they touched the cream. At least I know to use different type of chocolate next time.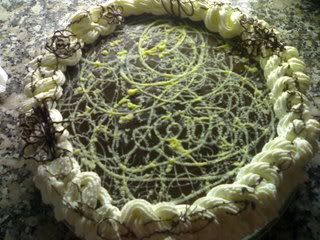 And here's another cake. I tried making and using marsh mellow fondant first time in my life.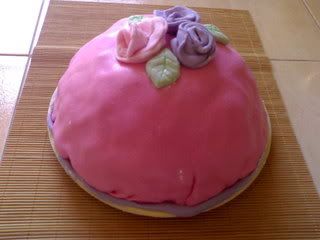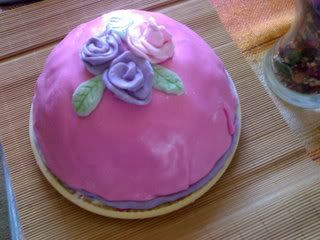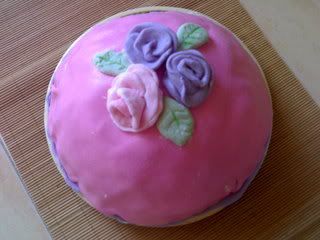 I also made another cake, a small chocolate cake but I forgot to take a photo of it before Dave took it to a couple who are celebrating their 52nd(?) anniversary tomorrow.